High quality, high productivity & low costs
Clocking a maximum print speed of 135m2/h, the Mimaki TS330-1600 achieves superb productivity and delivers a new level of quality with higher sharpness and a more uniform density, even at low pass printing, all for lower costs. Packed with innovative features, including the new Mimaki Weaving Dot Technology (MWDT) and an improved take-up mechanism, the TS330-1600 is your perfect printer to scale up your print production!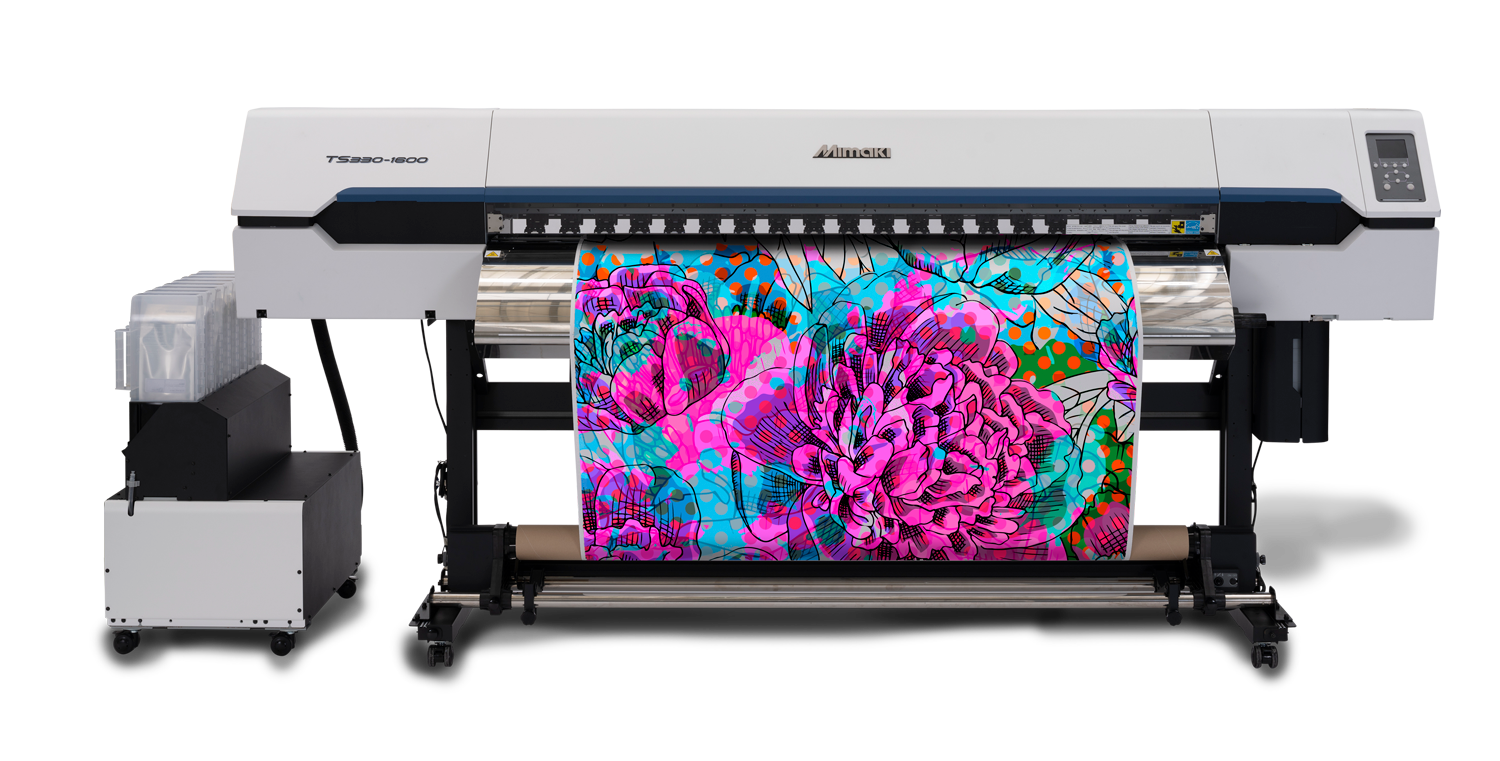 Improved Quality – A strongly improved dot placement accuracy combined with high density print heads allow for higher image quality even at low pass printing.

Stable operation

– Throughput is increased while operator mistakes are reduced thanks to new and improved functionalities.

Versatile applications – With the variety of ink colours, including fluorescent colours, the range of vivid and eye-catching applications seems endless.

Scalable production

– Optional mini jumbo roll unit and 10kg ink supply unit to scale up your production while keeping your running costs low.