Increase your productivity and secure profit margins
Productivity is the most important factor for Sign Companies. When large quantities of signs or labels require rapid delivery, there is no time to wait for the integrated device to print and then cut the printed output. With an integrated device, the printer will move to the next print job, while the cutter processes the previous job. But with a Combo Print and Cut device, you can do both! Unlike integrated devices, simultaneous or independent print & cut production of applications is possible. The combination is entirely up to you!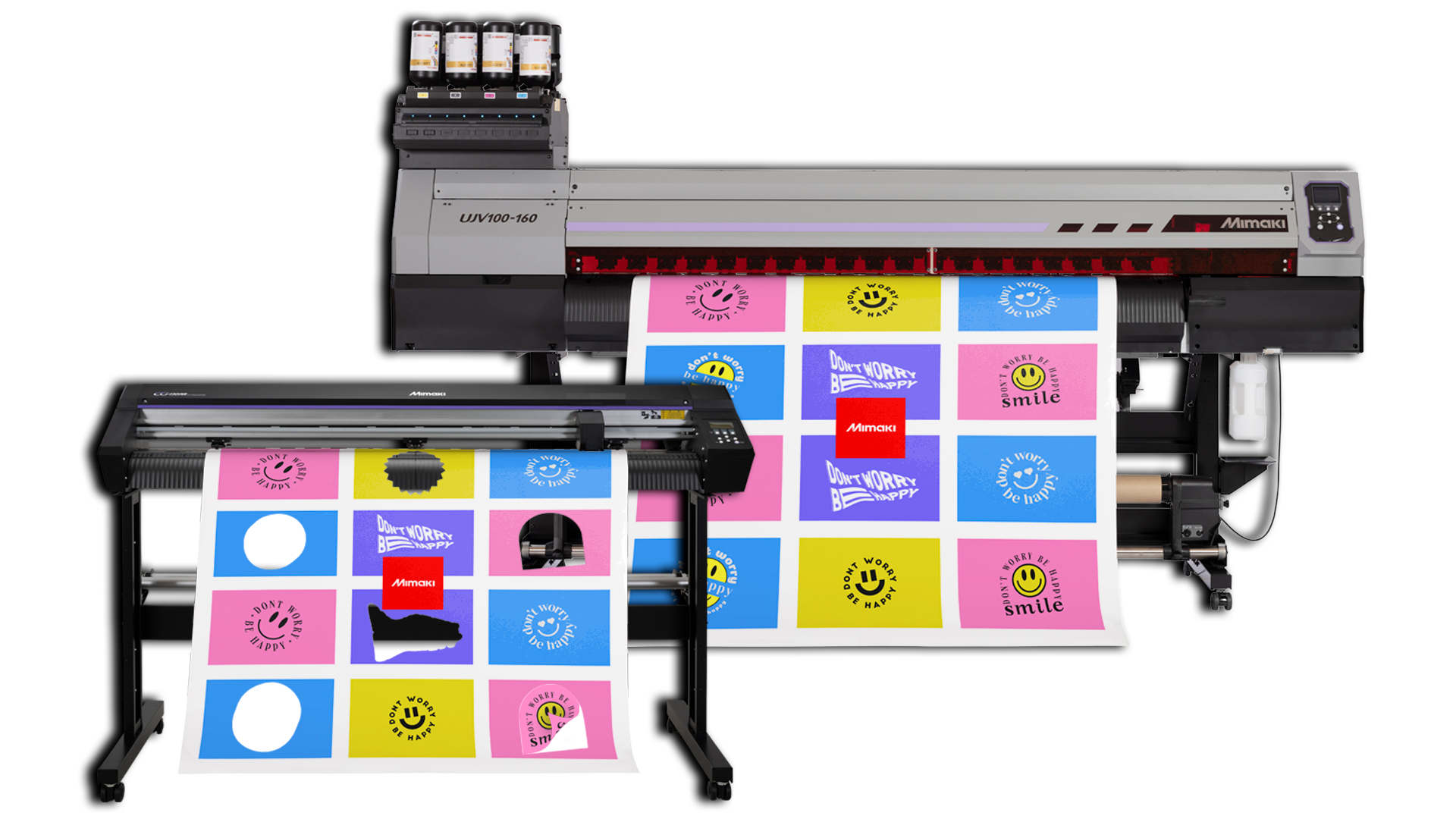 Flexibility - Combine solvent or UV-LED Mimaki printers with any CG series cutter. Create an independent print and cut process for dynamic production, or simultaneous production with both devices working seamlessly together. Giving you full control over production quantities and combinations.
Speed Up Your Production - Save time by up to 50%* using two dedicated devices. Enjoy higher production capacity, more flexibility and faster response time to the market.
* Compared to an integrated printer/cutter device
Expand Your Application Range - Separated cutters are offering more features including higher down pressure, continuous mark detection and faster cutting speeds. This makes them ideal for cutting thicker materials for packaging material or reflective signage films, and performing cut-only jobs with increased speed.

Seamless Integration - Enjoy the convenience of a complete Mimaki solution designed for seamless work. Print and cut in just a few easy steps with easy-to-use, free software. Take advantage of automatic job recognition through a revolutionary ID-Cut barcode system allowing for job automation, reliability and unattended production.
Compare our best print & cut combo's: